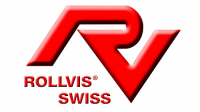 Satellite Roller Screws
---
The rigid design of a Satellite Roller Screw also known as Planetary Roller Screws give them the ability to deliver very heavy load capacity due to the many contact points between the rollers and screw. Satellite roller screws can be up to 90% efficient and have an expected life up to 15 times longer than any ball screw equivalent. They allow for high acceleration and deceleration and in some designs could even exceed 5000 rpm, making the roller screw product a superior linear drive alternative.
Choose from the following options to learn more, or to find out why to choose a Satellite Roller Screw over a ball screw click HERE, or please CONTACT US with your requirements.
Download and complete our Rollvis information form. Please fill out the form in as much detail as possible and email this to sales@moore-international.com. If you have a specific drawing, then please send the drawing also for us to provide you with a quotation.