On-Site Assistance
---
Request your own in-house mini exhibition
Moore International offer a free mini-exhibition of our products at your site.
This would be an excellent opportunity for your designers, engineers and sales staff to see and be hands on with our range of products. The range of products we would exhibit to you are:
Eichenberger Carry ballscrews and Speedy / Rondo Leadscrews
Schneeberger Linear carriages and rail
Zimmer clamps & robotic grippers
Complimentary parts, i.e. Bearings and ballscrew supports
Examples of turned ballsecrews, leadscrews and custom machined nuts
Examples of milled custom products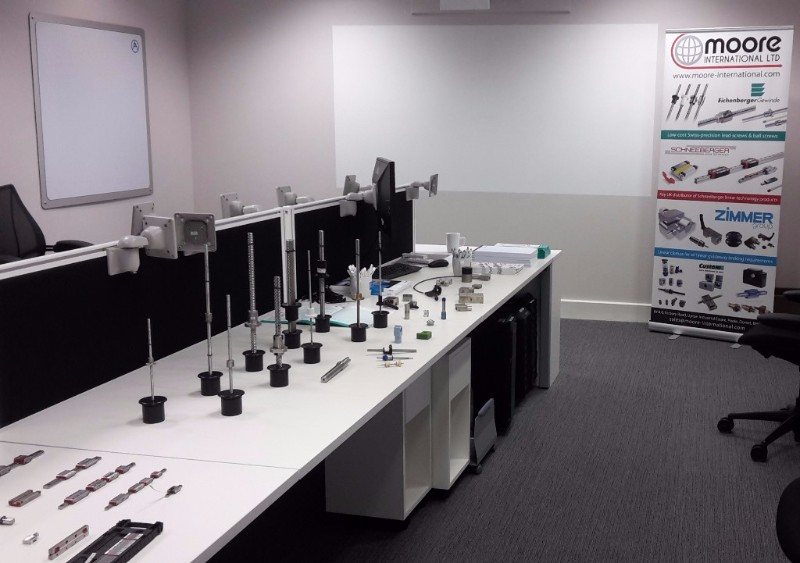 If you are interested in seeing our mini-exhibition in your office or workshop, Please call our office on 01202 623393 or use our contact us form.
Free on-site product support
Save time sourcing the right products for your application.
Moore International offer free on-site support for your projects. Our on the road sales engineer is available to review your design, inspect your application, and recommend the most effective solution from the range of products we have available.
With 1000's of standard products available from stock you may be surprised at what Moore International can actually supply, we're here to help in keeping costs down and reducing lengthy leadtimes.
For more information on this service or to book a visit with us please call the sales office on 01202 623393 or use the contact us form.