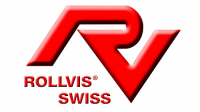 RVD - Differential Roller Screws
---
Download and complete our Rollvis information form. Please fill out the form in as much detail as possible and email this to sales@moore-international.com. If you have a specific drawing, then please send the drawing also for us to provide you with a quotation.
RVD
The Rollvis RVD differential roller screw combines at the same time some design rules from the RV and RVI types.
All components are highly engineered to reach extremely fine leads. This design offers typically leads from zero to a few hundredths or tenths of millimetres which gives unparalleled resolution. RVD screws are reserved for short stroke applications.
Terms used in table - Ca = Dynamic Load / COa = Static Load
Why choose a Satellite roller screw over a ball screw? Click HERE to find out more, or please CONTACT US with your requirements