Carry Type F
The NEW Carr ballscrew Type F with innovative end cap ball return system.
Economical ballscrew drive with integrated ball return channels.
The NEW type F has significant price advantages that have been made possible through the most efficient nut production and economical spindle production in the cold rolling process that's not been seen before from Eichenberger Gewinde yet at the same time offering the highest performance you'd expect from a Swiss made ballscrew.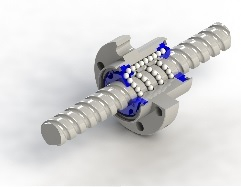 End cap ball return type F; made of high performance plastic and completely integrated in the body of the nut
Diameter 6-40mm
Pitch 2-40mm; right-hand thread
Flange thread or flange nut
End cap ball return type F
Integrated dirt wiper
Extremely cost-effective
Two NEW nut designs are available
FGF -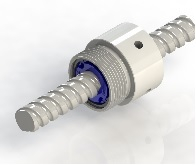 6x2
6x6
8x3 - New Size
10x3
10x10
12x5
12x10
12x12 - New Size
15x20 - New Size
16x16
25x10
FAF -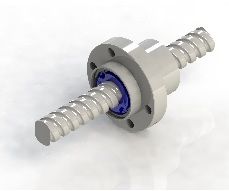 6x2
6x6 - New Size
8x3 - New Size
8x8
10x3
10x10
12x5
12x10
12x12 - New Size
15x20 - New Size
16x16
25x10
40x40
Please contact us for more information on prices and availability